Sometime ago I discovered the interesting look of the Dokorder metal reels, however I didn't think about getting one until this past month, where a paranormal force told me that I had to buy one of those beauties ;)
So I did. After lost a few auctions I finally got one at the price of $57 + shipping... $77 was the total price for me to pay.
In spite of being one of the more expensive prices than I have paid for an empty 7" reel, it worths the money.
I've just taken some shots of the reel in a Pioneer RT-707.
In pause.


Running at 19 cm/s.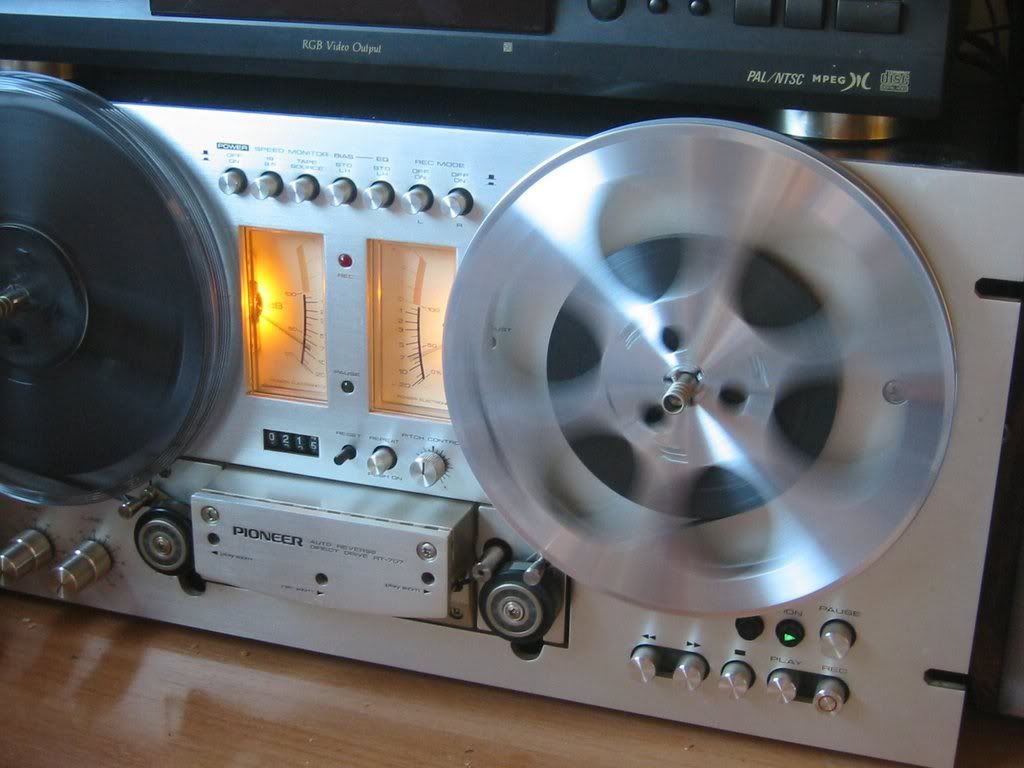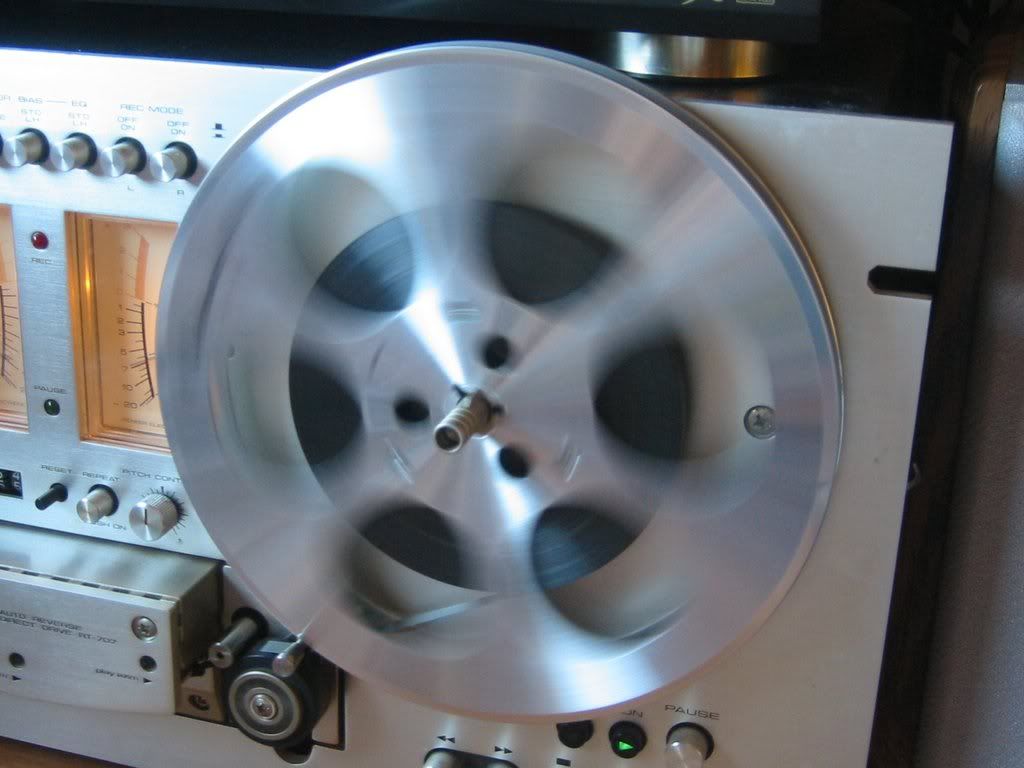 Two closer shots.


As can be watched in the pics, the reel has six rounded holes "in line" with the other side of the reel. The flanges of the reel are fatter than the ones of a Maxell MR-7. It's made of a strong aluminium. Three philips screws by side that are screwed into the hub and provided with three slots to hold the tape.