This was the top of the line reel to reel deck made by Tandberg and can handle up to 10.5" reels . It was sold in two versions: 4 tracks and 2 tracks.
The 4 tracks version came with the standard domestic speeds: 9.5 cms / 3.75 ips and 19 cms / 7.5 ips, while the 2 tracks version came with the professional speeds: 19 cms / 7.5 ips and 38 cms / 15 ips.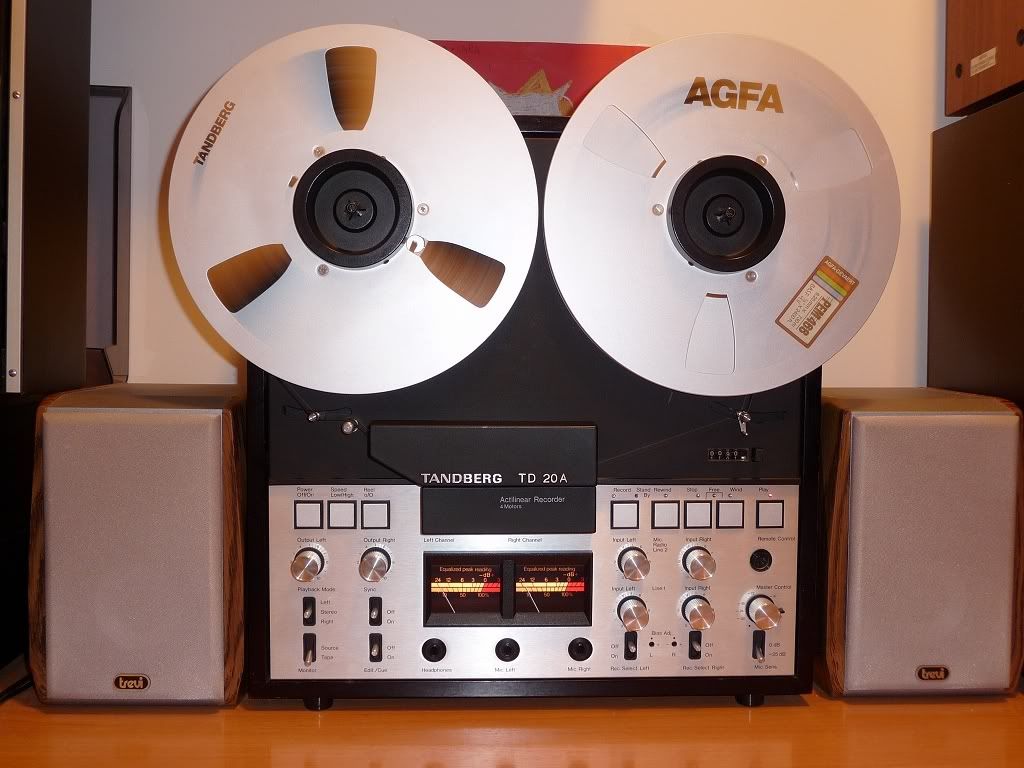 Instead of the typical 3 motor design, this deck has 4 motors: one per each reel, one for the capstan and the last one for pinch roller engage. I think this deck was the only one made with this feature instead of the most typical design by solenoid.
But there are more odd things. For example, this deck doesn't have a PAUSE button. It's rare, but I think the explanation is the system used to engage the pinch roller.
Other odd is that isn't neccesary to press the record and play buttons at the same time, it's only needed to press the record button and the deck goes into the recording mode if at least one of the record switches are selected. When a record switch is on, the "stand by" led lights.
All transport functions are led lighted, even the "stop" and all leds are red.
There's one feature that it's curious: the "free" mode. When "stop" and "wind" buttons are pressed at the same time, the led with the "free" function lights. In that mode the brakes are released and both reels can be manipulated by hand without any friction.
If the "edit / cue" switch is on, the sound can be heared while the reels are manipulated by hand. To end the free mode, just press "stop" and the deck will tight the tape.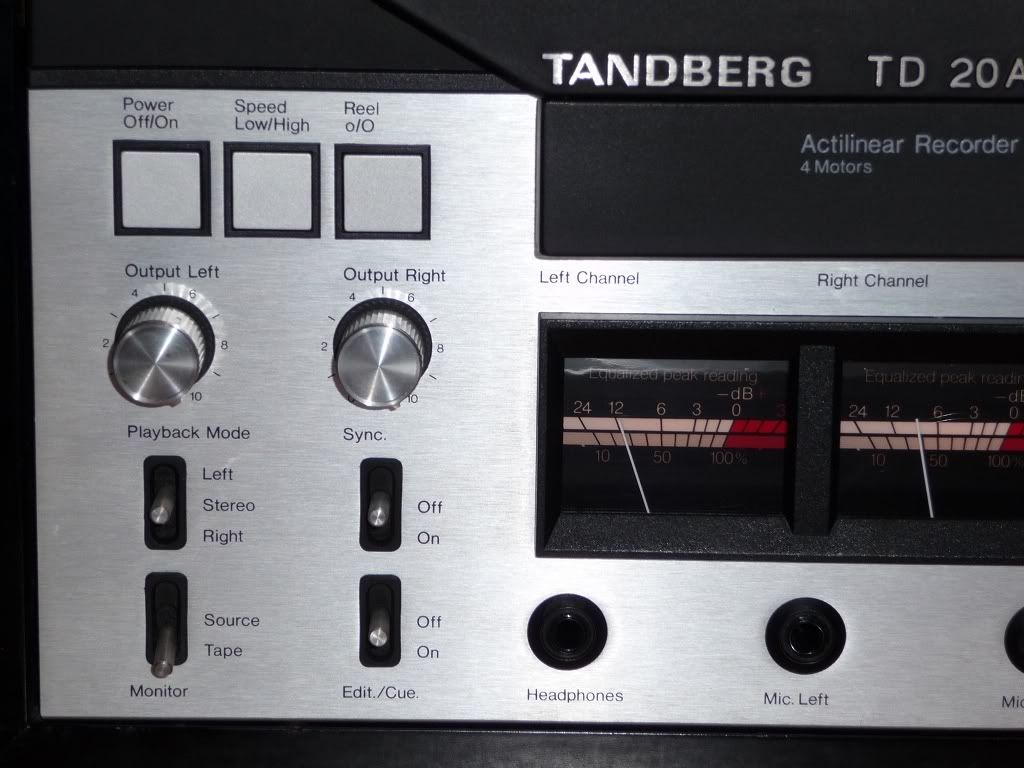 Bias adjustment can be done individually per each channel with two pots that are in the front face of the deck and there are individual pots for the input signals per channel (line 1 and line 2 / mic), mic attenuator and output signal.
And here is the Tandberg TD 20A in action:

But, how is the 4th motor? how does it work exactly?. Look: