Akai is probably the brand who made more different designs for their 7" metal reels. This one described here is the design with blue AKAI lettering.
Akai R-7M reel
.
It has three holes in-line with no slot. The reel is silver with the AKAI lettering in blue. The design is identical on both sides, no differences. It has three screws and three "blind slots".
The reel is very light with made by thin aluminium, but is consistent. The distance between the both flanges is a few just, however is rare that the tape touches any of them.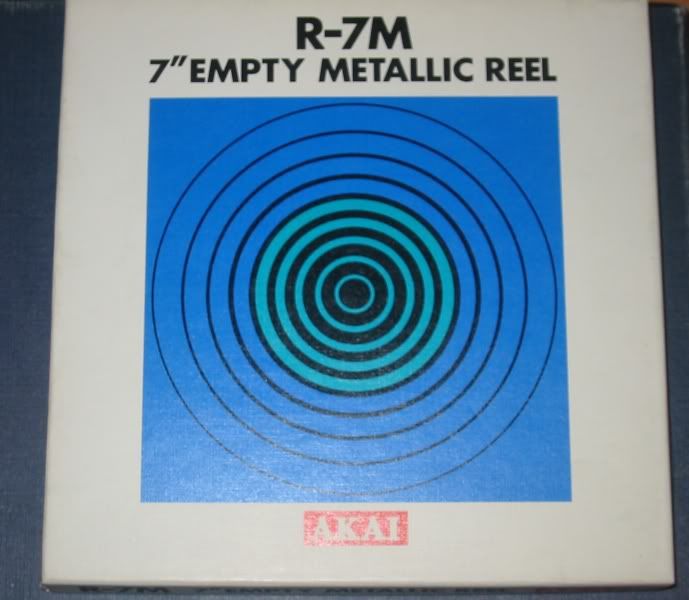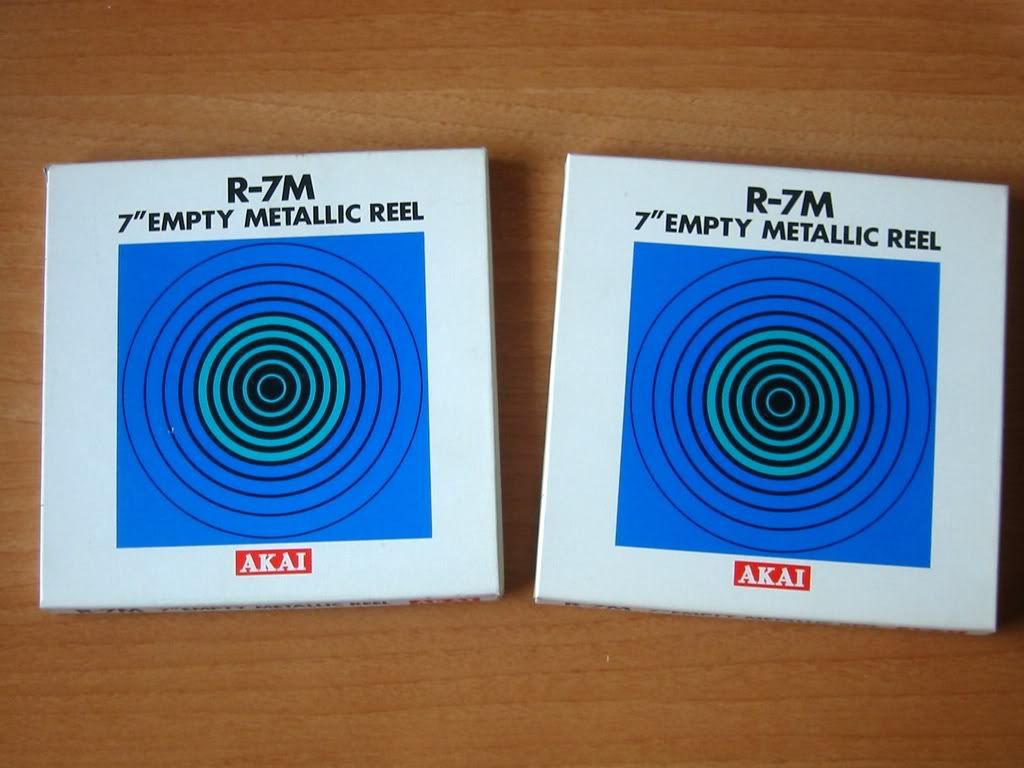 The original box.
A pair of AKAI reels in their boxes.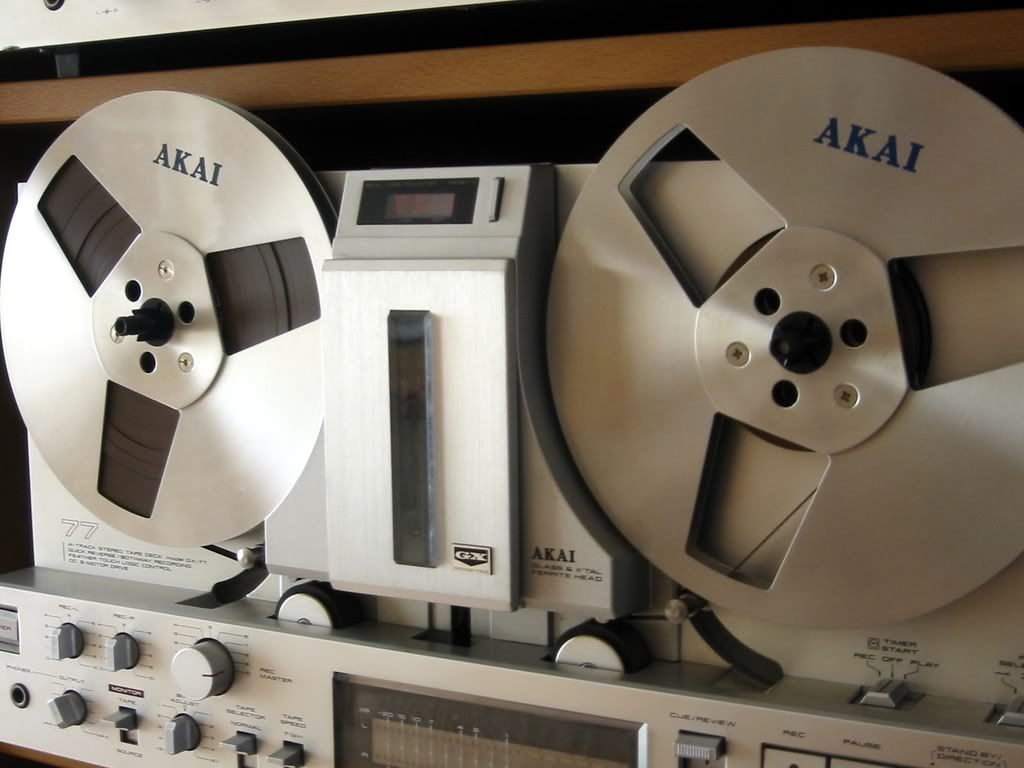 The reels in an Akai deck, the GX-77