Never known that Ampex did metal reels of 7" diameter. I was lucky to find some of them in the same lot.
It has three holes in-line, three screws and is easy to thread thanks to a large loading line.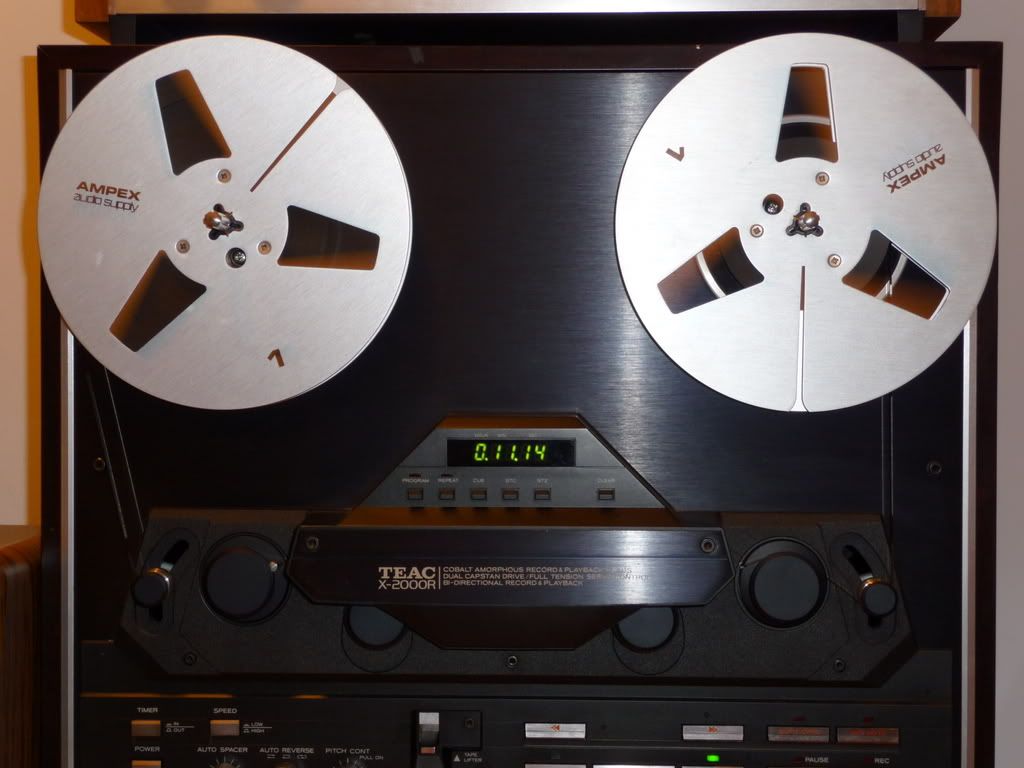 Front view


There is a "blind slot" in the inner circle of the reel, like another spindle hole, but without the star shape, just the circle. Maybe it was used to hang the reel...
The lettering is identical in both sides, "AMPEX" in the first line (bold and capital letters) and "audio supply" in a second line in a smaller font size. Each side is labeled as "1" or "2".